Perth Packing and Unpacking Services
PPC partners with some of Perth's best removalist companies. No matter if you are moving within the same area – or from the bottom of Perth to the top; PPC can recommend the most suited Perth removalists company for you and your family's upcoming relocation.
House moving can leave you feeling a whole range of emotions. From our experience excitement and stress are at the top of most of our clients list. Let our team take as much of that stress factor away as possible. Perth Packing Company are able to do as little or as much as you want. PPC are even able to take control of the whole move arranging every detail; booking in all the needed services such as:
– Perth Furniture Removal Company | Removalists Perth
– Vacate Cleaning
– Window Cleaner
– Carpet Cleaner
– Gardens / Lawn Services
– Handy Man
– Skip Bins / Rubbish Removals
– Storage Facilities
Removals Packing & Unpacking
PPC are pleased to be utilized and the preferred packer partners of Perth's leading house removalist companies. Its our experience & touch of excellence in the packing field that has earned us this reputation to leave clients (and removalists) using our packing services time and time again. Our packer staff have many satisfied clients / customers from all over Perth, Western Australia and strive on continuing to do so.
Relocating within Perth and need your family's house contents packing safely and professionally? PPC packing staff have all the correct and needed materials for your move. We also have the experience needed to ensure your goods make the logistic journey safely.
When moving home / office – it is a MUST to have your contents boxed up; and safely. We know this can be a overwhelming task, packing a house is a huge and time consuming effort. PPC are the experts when it comes to packing and unpacking. Maybe you would just like a partial pre-pack for fragile / delicate contents; we can do that too… Contact our friendly packing staff to have a chat about your wants and what packing services we can offer you.
PACK | UNPACK | PACKER | UNPACKER | PACKING UNPACKING | REMOVAL | REMOVALS | MOVE | MOVING | MOVER
You do need need the stress and costs of buying all the packing materials for your relocation, and the task of picking them up, plus packing of your home / office belongings – On top of doing all that you have all the other stresses that go along with moving. Why not hire professional pre-packers | un-packers that can save you much needed time and save you STRESS.
Our packing team will make sure to pack up your house items quickly ensuring you don't have to live around box's for weeks / months leading to the move. PPC bring all the needed packing materials – also take them away when we leave, saving you time and hassle. Our packer | unpacker group cans do all the work for you freeing up your time to do the things you need and want to be doing. You don't even have to be there for the pack, let us do it all for you while you continue with your usual daily routine.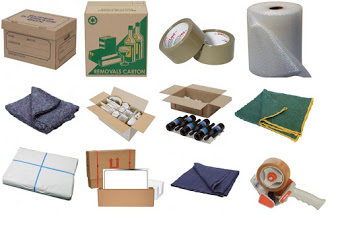 Our experienced and professional group of packers are ready and waiting for you. Each job is different, and each job we cater to that. You may have a short notice relocation that needs to be done (obviously would leave you with little time – and a much needed hand) PPC offers short notice bookings (subject to availability) PPC can have you packed up in no time. Who wants to live around boxes for weeks / months? Our team can have your whole house packed up in one day – leaving your home clutter free leading up to your exiting house move in Perth.
BEST PACKING SERVICE IN PERTH
Perth Packing Company is the most trusted business in expert packing ready for house removals is Perth, WA. When you choose PPC – you can decide to have us pack all your belongings or alternatively do some yourself. If you choose to do some of the packing; we also having a packing shop selling all the packaging materials needed; such as cartons / tape / paper which we sell at a competitive price. Contact Perth Packing Company today.