Professional House Packing Service Perth WA
Perth Packing Company offers a professional home contents packing / unpacking service to all of the Perth metropolitan area. Our expert packer team are here to take the stress out of your upcoming house move in Perth's suburbs. Our packing business has a range of services to cater for all budgets. Pre packing for your house move is the most important part of your relocation as it can mean the difference between a smooth – quick & hassle free relocation and a long drawn out stressful removal.
Perth Home Contents Pre Packing | Unpacking Service
Our Perth team of packers are here to help. Packing for your move is both time consuming and stressful! We offer a range of services, from a partial pack (those fragile – hard to handle items) to a full pack / and a full or partial unpacking service (also offer home de-cluttering / organisation service) Contact our friendly Perth packer team today to discuss your needs and options for your upcoming move.
Reliable House Packing Services in Perth
Moving house is one of the most stressful times in a person life – that is a fact! There are so many things going on and to think about when moving – we do this every day, let us take one of the biggest stresses from you (PACKING – most peoples daunted task) As we are in the relocation / transportation / logistics we have a range of contacts in this industry and can also recommend / book on your behalf the removalists / cleaners and any other services you may need for a successful and stress free relocation in Perth WA.
Perth Packing Company is our name… and Packing Perth houses is our game 🙂

Removals Packing Perth
If you are in Perth WA and planning to relocate – you will need to get your house contents safely packed up ready for removal. This can be very daunting! Packing a entire house is a huge and time consuming task. Do not worry – our Perth packing team is here to help, that is what we do. We are Perth's packing | unpacking professionals who have experienced staff ready to take care of it for your family. Whether you would like a bit of help with the kitchen | breakable | fragile items or the whole house packed | unpacked – Contact Perth Packing Company – we are ready to help.
Home Packing Ready for Removalists Perth
Not only does a professional packing service save you the time and stress. It also can save you money on your removalist bill. Having everything packed up and ready to go makes the job a lot easier for removalists to pack and load the truck – not to mention the obvious of all your goods being packed properly, minimising risks of accidental breakage and also the ease of unloading the truck with boxes clearly and correctly labeled (for removalists to unload into the correct destination)
Packing Services | Partial Pack | Un Packing Services
Or experienced packing members are trained with all the correct packing techniques to ensure your families belongings are moved from A 2 B arriving in the same condition. Packing the right way is one of the most crucial parts when moving home | house | offices. Packing for your relocation correctly not only minimizes the risk of damages or items breaking – as mentioned previously; it also makes it easier for the removals team to load properly in the removal vehicle – plus for organisation purposes: finding items that have been boxes when needed and so that cartons can be placed in the correct area once arriving at the destination property.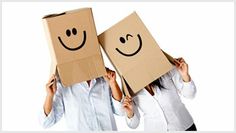 PERTH PACKING COMPANY - WESTERN AUSTRALIA
If you would prefer to pack some items yourself – Perth Packing Company also has a packaging shop – stocking all pack | packer essentials ready to purchase. (Items such as: box | boxes | carton | cartons | butchers paper | tape | fragile tape | bubble wrap | port-a-robes | wine / book box | packing paper | mattress covers and more…)
Perth Packing Company is here to help. Contact our friendly packer team today to discuss your upcoming move in Perth. Our staff focus on customer satisfaction – happy customers mean repeat clients and recommendations to family and friends – if our customers are happy – so are we! 🙂